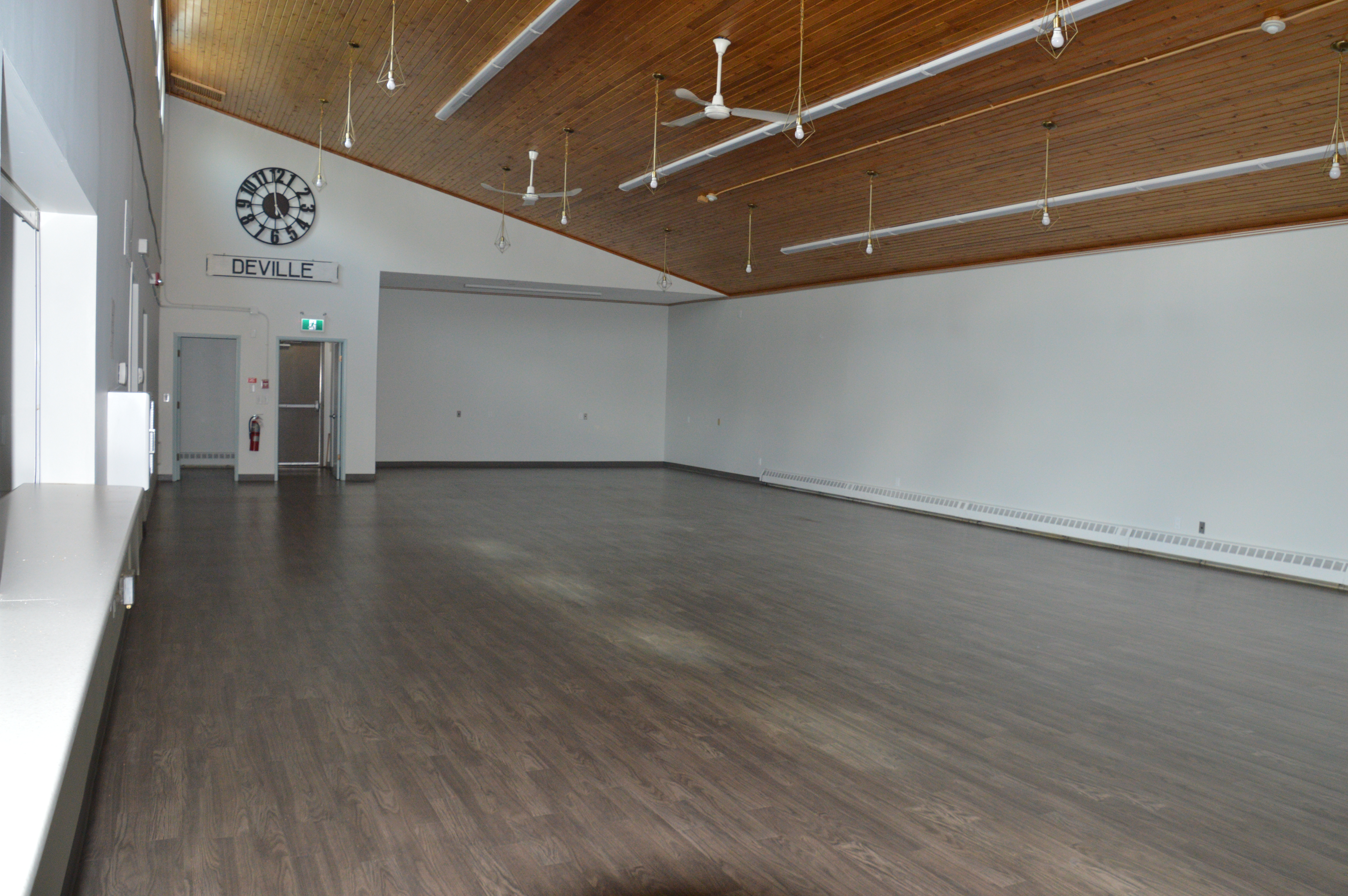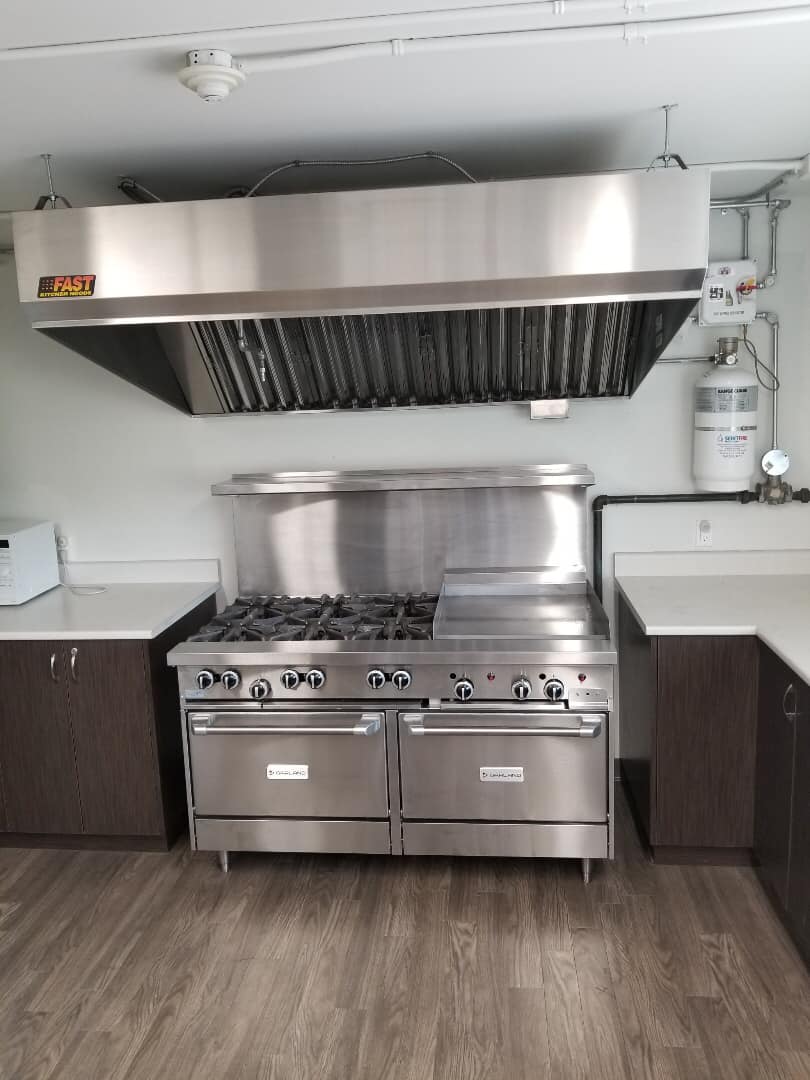 Renovated in 2018
Certified Commercial Kitchen
Kitchen with large cooler and freezer, Gas range with 2 ovens, 6 burners and a griddle, microwave
2 Coffee Urns, 1 Tea Kettle
Attached bar area with separate cooler and sink
Fire pit with benches

Lots of picnic tables
Large charcoal BBQ
Playground
Trails
Ball Diamond
Ample parking
Overnight dry camping permits available (included in weekend rental)
Smoke free environment
Wheel chair accessible
NOTE: the hall does not provide cooking equipment, dishes, utensils or glasses/coffee cups.
Hall Layout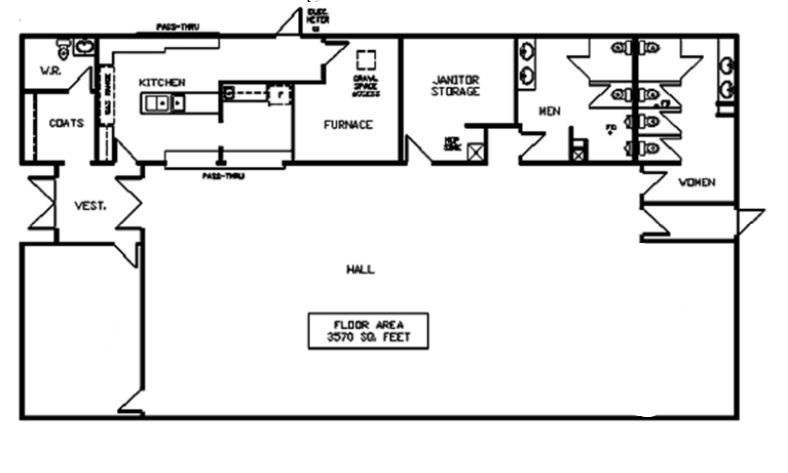 Building is 3750 square feet - main hall is 50' by 30'
Seating capacity of 150
150 folding chairs and 24 8' x 30" tables are available for use
Self decorating is permitted
No exclusive contracted caterer - you are free to choose your own or self cater
For events where alcohol is present, a liquor license and $2,000,000 Host Liquor Liability or Party Alcohol Liability Insurance is required with Deville North Cooking Lake Community League AND Strathcona County as additional Insureds and must be presented at least 14 days before rental commences.
Note: Prices vary depending on event or dates etc.


Call 780 922-6065 for rental inquiries or email: dnclcommhall@gmail.com
or you may find us on FACEBOOK
@dnclcommunityleague @dnclhall